I haven't finished the grey Birds in Shoes shirt yet. Nor the Little Grey Flowers shirt. I haven't finished drafting the new shirt pattern yet. And I haven't finished reading Shirtmaking: Developing Skills For Fine Sewing by David Page Coffin yet.

But what I did do was buy a whole lot of new fabrics:
The last couple of weeks I'm gearing up to make a whole new set of basics.
This is my inspiration board:
Clean lines, no ruffles. Functional garments. Natural fibres.
Light blouses, light trousers/skirt. A darker dress over it, a dress with pockets. With a light shawl or collar framing my face.
I'm studying to make the shirts in the funny patterned fabrics at the moment so that when I can do a half decent job I can turn these:


into nice shirts.
Two linens, one cotton and the white one is silk (for a more shaped/draped garment).
Here's four meters of mid weight linen:


For a shirt and a skirt or trousers.
Some darker and stiffer fabrics:


The denim is for a pinafore dress, with pockets, like my main inspiration picture:

Dress by Bespoke tailor and designer Ivey Abitz
The dark linnen will become trousers I think. I have one pair of linen Summer trousers in olive green and I love it. We've drafted a block for trousers on my drafting course and pretty soon I'll learn to make a pattern from it. I'd love to have another pair of trousers.
The olive green grey piece of linen in the picture is intended to become an exact copy of this vest:

 design by Marcy Tilton, fabric seller.
Make it stiff, shape it with top stitching and facings and linings. And make it work for a girl.
I love the "bib" shape and it will give me a firm front while lots of shaping can happen at the underbust. The neckline also makes a perfect frame for whatever I've got going on there: a blouse with an interesting collar; a handknitted lace shawl or a sparkling necklace.
With the fabrics I keep contrast in mind. It resembles the contrast in my own face colouring: medium to halfway harsh. I look good in these contrasts.
Before I found it necessary to buy funny patterned fabrics, to keep myself entertained during sewing.
Now I'm working towards silhouettes, ensembles, combinations that form a unit. The quality of the fabrics will bring (tactile) delight to the process of sewing and the entertainment will now come from precision sewing. I'm so enthousiastic about it!
I cannot yet get my hands and the fabric to do what I'm seeing in books and internet tutorials but it's vastly entertaining and I sometimes get it right and that's a real boost.
Wait until I can do this:


Or this:

In the mean time I bought these cufflinks: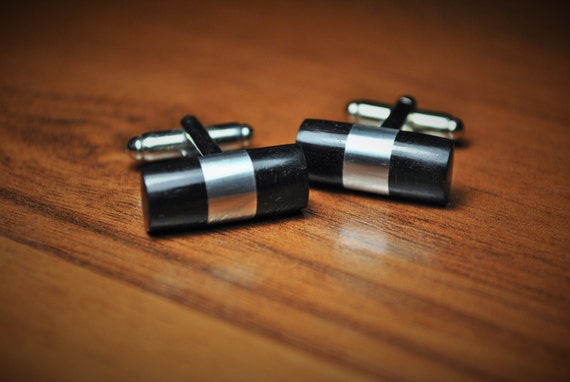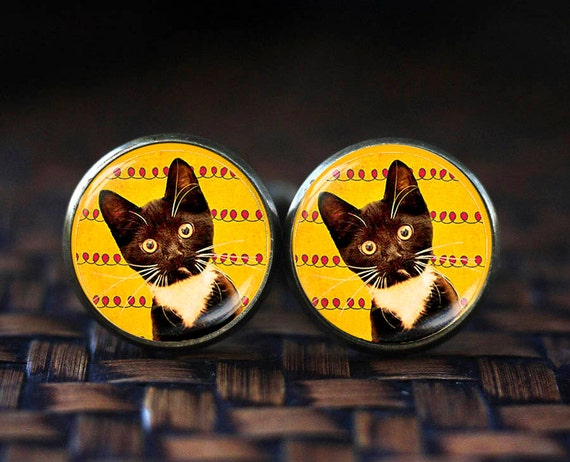 Teehee!
*off to wash my fabrics*